You Want to Fix The U.S. Economy?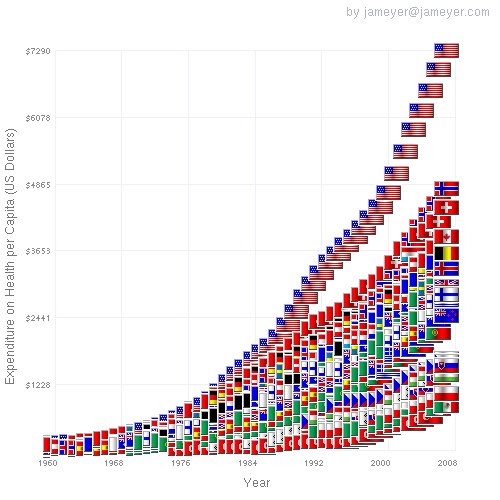 Then First Fix U.S. Healthcare
Charles Hugh Smith* sees the costs of U.S. healthcare as being critically tied to the health of the overall U.S. economy .. "We don't just deserve an affordable, sustainable healthcare system--we're doomed to bankruptcy without one What is blindingly obvious to employers but apparently invisible to the average zero-business-experience mainstream pundit is this: if you want to fix the economy, you must first fix healthcare. If you want to pinpoint a primary reason why U.S. enterprises shift jobs overseas, you have to start with skyrocketing healthcare costs." .. about the current system: "The current system is not a solution, it's a poisoned blade in the heart of the economy. Everybody knows this, just as everybody knows it's unaffordable and unsustainable. The solution? Let a 100 flowers bloom. Give consumers as wide a choice as possible, including government-run insurance programs. Don't force anyone to join anything. Give employers and employees as broad a range of choices as possible--yes, including a government-run insurance program in which the government owns the entire operation--clinics, hospitals, drug manufacturers, etc., lock, stock and barrel. The point here is we need real competition, but our current system guarantees there cannot be real competition. The for-profit cartels have captured the federal regulatory and funding agencies, and the last thing the cartels want is transparency and wide-open global competition."
LINK HERE to the essay