Japanese Yen Carry Unwind -
Will It Bring Down Stocks Again?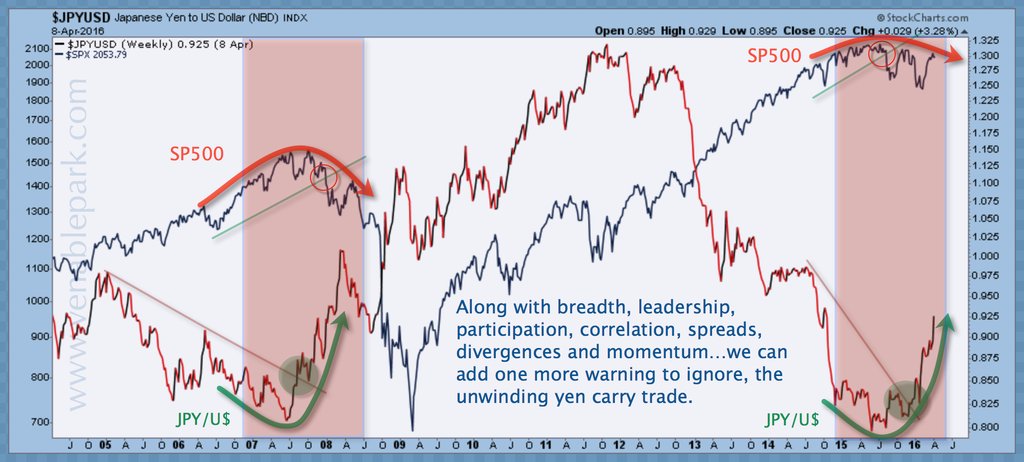 Danielle Park highlights historical precedent with the unwinding of the Japanese Yen carry trade - borrow in Yen & invest in other assets like the stock market .. problem is when the currency strengthens again, which it appears to be doing now, it could cause the trades to unwind as the borrows rush to sell the assets they bought to pay back the Yen loans. .. Park: "More recently, the Yen bottomed against the greenback in mid 2015 (far right green arrow) and the S&P has wobbled, but so far levitated near its highs. What happens next? We watch this horror show with interest while peering through fingers over our eyes."
link here to the commentary